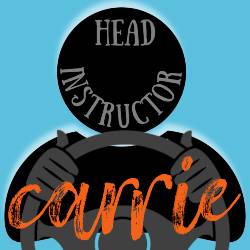 Chief Executive Officer/ Head Instructor Carrie
Industry veteran Carrie Lampman has driver training in her blood (her father was an owner, operator, and instructor in Sunnyvale for over 20+ years prior). Carrie is Head Instructor and CEO of Bay Area Driving Academy. Over 15 years of experience provided Carrie a rich knowledge base from years training in various technology and driver education companies. Furthermore, Carrie provided driver training to thousands of students throughout the Bay Area. As a result, her exemplary career has made her one of the top-rated driving instructors in the area. Consequently with over 100+ recommended 5-star reviews across various top review sites.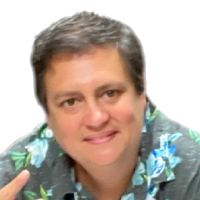 Carrie, born and raised in Sunnyvale, attended St. Francis High School in Mountain View. Carrie provided employee training for the tech industry prior to becoming a driving instructor. Hence, years of corporate training experience has enhanced her overall skills and techniques in the field. Therefore, during years at various companies, Carrie developed and designed numerous training programs and modules. Specifically, her training leads to more efficient use of time and higher retention of information.
More importantly, Carrie has 15+ years of top-quality driver training experience. Making Carrie highly knowledgeable working with students of all backgrounds and ages. Most noteworthy, Carrie possesses exceptional patience and technical skills. Carrie has one of the best reputations for driver training and education in the Bay Area. Above all, she is well respected in Silicon Valley. Indeed, Carrie is widely considered one of the top driver education and training experts in the Bay Area.
Carrie is on LinkedIn
Go Back: Our Driving Instructors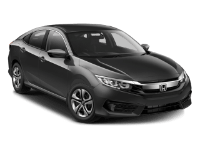 RECENT REVIEWS for Head Instructor Carrie
5 out of 5 stars (based on 106 reviews)
I had a very positive experience with Bay Area Driving Academy! Carrie and Hassell are fantastic instructors and their valuable guidance helped me pass the driving test on the first attempt. The lessons were really fun and I would definitely recommend this driving school. (5/29/2019)
I took my second and third driving lessons with the Bay Area Driving Academy, with Carrie and Hassell respectively. Both were excellent instructors and pointed out mistakes both to improve my driving in general and to help me pass my driving test. I found my third lesson, with Hassell, especially helpful, and he went through a few mock tests to help me prepare for the test, emphasizing issues like coming to complete stops and making exaggerated head turns. I passed my test on the first try and am very glad that I used this company for my required lessons. (5/9/2019)
Stellar team, so kind and so helpful with me
thank you Carrie and Erin
I had a great experience with Bay Area Driving academy. I took a few lessons plus the test day assistance package. Carrie and Hassel were my instructors and I must say they are pretty good at what they do. If you are nervous about the driving test I recommend Hassel's test preparedness course where he will put you through the DMV test, complete with the DMV test scoring sheet just like the real thing. By the way, happy to report that I passed in my first attempt. (4/3/2019)
I took my lessons with Carrie, Erin, and Hassell and they are amazing! I had my initial lessons with Carrie. She's super patient, knows how to boost your confidence and cultivate your driving skills.
Lessons with Erin and Hassell are super fun! They refined my driving skills a lot, made me very confident to drive on freeways and I got my license in the first try!
It was my first time ever to be in the driver's seat and I am glad I had amazing instructors to guide me! I would recommend people to listen and try to understand and follow the small driving tips all three of them give you – it makes you a better driver.
I am going to miss driving with you guys but we'll be in touch 🙂 (4/4/2019)
Go Back: Our Driving Instructors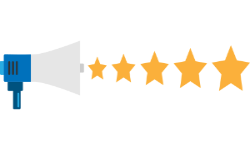 SUBMIT A REVIEW for Head Instructor Carrie
We value our student's feedback and appreciate any insights you may have concerning your experience at our driving school. We work really hard to provide the best experience for our customers and are always looking for ways to improve. If you have any feedback please feel free to leave a review above and let us know how we did.