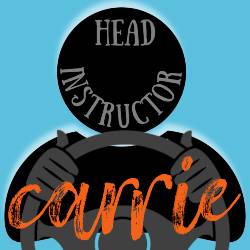 Chief Executive Officer/ Head Instructor Carrie
Industry veteran Carrie Lampman has driver training in her blood (her father was an owner, operator, and instructor in Sunnyvale for over 20+ years prior). Carrie is Head Instructor and CEO of Bay Area Driving Academy. Over 15 years of experience provided Carrie a rich knowledge base from years training in various technology and driver education companies. Furthermore, Carrie provided driver training to thousands of students throughout the Bay Area. As a result, her exemplary career has made her one of the top-rated driving instructors in the area. Consequently with over 100+ recommended 5-star reviews across various top review sites.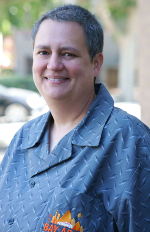 Carrie, born and raised in Sunnyvale, attended St. Francis High School in Mountain View. Carrie provided employee training for the tech industry prior to becoming a driving instructor. Hence, years of corporate training experience has enhanced her overall skills and techniques in the field. Therefore, during years at various companies, Carrie developed and designed numerous training programs and modules. Specifically, her training leads to more efficient use of time and higher retention of information.
More importantly, Carrie has 15+ years of top-quality driver training experience. Making Carrie highly knowledgeable working with students of all backgrounds and ages. Most noteworthy, Carrie possesses exceptional patience and technical skills. Carrie has one of the best reputations for driver training and education in the Bay Area. Above all, she is well respected in Silicon Valley. Indeed, Carrie is widely considered one of the top driver education and training experts in the Bay Area.
Carrie is on LinkedIn
Go Back: Our Driving Instructors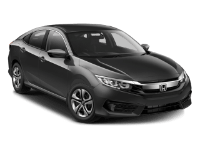 RECENT REVIEWS for Head Instructor Carrie
5.0 out of 5 stars (based on 107 reviews)
Carrie was my driving instructor, and serves as the CEO of the Bay Area Driving Academy. She is incredibly kind, compassionate, knowledgable, and professional. Before learning with Carrie I had no driving experience. Through only a few sessions with Carrie I had the tools I needed to comfortably pass the driving test at the Santa Clara DMV. Carrie is a particularly good instructor given her effective and clear communication (verbally and via emails), organization, and genuine dedication to her students. She is a pleasure to work with, and is highly recommended as a driving instructor. (4/25/2021)
I took a refresher lesson and test-day assist course after moving from Canada to the Bay Area. Carrie was excellent and helped me feel confident on the road test and on any California specific rules and regulations. (11/25/2020)
Thank you so much Carrie and Bay Area Driving Academy!! It was an amazing learning experience with you. I passed my test and all thanks to the focus on Attention to detail that you taught me!! I would definitely recommend Carrie and Bay Area Driving Academy to anyone who is looking for the best, price vs Quality of lessons experience, because it sure was the best 2 hour lesson that stuck with me well especially during the test for the most affordable price I could get. So Thank you once again, Carrie and Bay Area Driving Academy!!! (12/1/2020)
Carrie is an amazing instructor. Taught me everything there is to know. A 2 hour Lesson with Carrie has done wonders for me. I would recommend anyone who is looking for price vs quality of Lessons, to choose Bay Area Driving Academy since it offers the best lessons it the most affordable price.
Thank you so much Carrie!! & Bay Area Driving Academy!! (12/1/2020)
Definitely recommend Bay Area Driving Academy! I took my first driving lesson last week with Carrie, and she was super helpful and patient with me. I've learned a lot of new driving techniques and gained more confidence in driving. It was so worth it! Also, it's very easy to set up an appointment with them online. Can't wait for my next driving lesson with her! Thank you, Carrie :)) (8/31/2020)
Go Back: Our Driving Instructors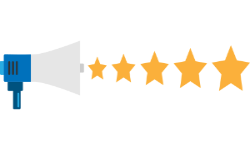 SUBMIT A REVIEW for Head Instructor Carrie
We value our student's feedback and appreciate any insights you may have concerning your experience at our driving school. We work really hard to provide the best experience for our customers and are always looking for ways to improve. If you have any feedback please feel free to leave a review above and let us know how we did.