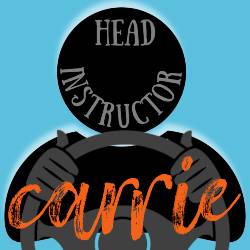 Chief Executive Officer/ Head Instructor Carrie
Industry veteran Carrie Lampman has driver training in her blood (her father was an owner, operator, and instructor in Sunnyvale for over 20+ years prior). Carrie is Head Instructor and CEO of Bay Area Driving Academy. Over 15 years of experience provided Carrie a rich knowledge base from years training in various technology and driver education companies. Furthermore, Carrie provided driver training to thousands of students throughout the Bay Area. As a result, her exemplary career has made her one of the top-rated driving instructors in the area. Consequently with over 100+ recommended 5-star reviews across various top review sites.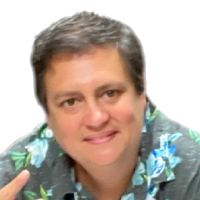 Carrie, born and raised in Sunnyvale, attended St. Francis High School in Mountain View. Carrie provided employee training for the tech industry prior to becoming a driving instructor. Hence, years of corporate training experience has enhanced her overall skills and techniques in the field. Therefore, during years at various companies, Carrie developed and designed numerous training programs and modules. Specifically, her training leads to more efficient use of time and higher retention of information.
More importantly, Carrie has 15+ years of top-quality driver training experience. Making Carrie highly knowledgeable working with students of all backgrounds and ages. Most noteworthy, Carrie possesses exceptional patience and technical skills. Carrie has one of the best reputations for driver training and education in the Bay Area. Above all, she is well respected in Silicon Valley. Indeed, Carrie is widely considered one of the top driver education and training experts in the Bay Area.
Carrie is on LinkedIn
Go Back: Our Driving Instructors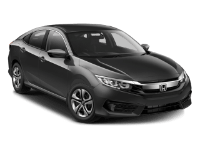 RECENT REVIEWS for Head Instructor Carrie
5 out of 5 stars (based on 107 reviews)
I took my lessons with Carrie, Erin, and Hassell and they are amazing! I had my initial lessons with Carrie. She's super patient, knows how to boost your confidence and cultivate your driving skills.
Lessons with Erin and Hassell are super fun! They refined my driving skills a lot, made me very confident to drive on freeways and I got my license in the first try!
It was my first time ever to be in the driver's seat and I am glad I had amazing instructors to guide me! I would recommend people to listen and try to understand and follow the small driving tips all three of them give you – it makes you a better driver.
I am going to miss driving with you guys but we'll be in touch 🙂 (4/4/2019)
I had my first driving lesson today with Carrie and she was so awesome and patient. She gave me much needed confidence and patiently gave me many tips and tricks. I am planning to take few more lessons with them before the actual DMV exam. Thanks Carrie. You were simply wonderful. (3/21/2019)
Went from zero to driving license with the help of BADA. I never learnt to drive before because the places that I used to live in before didn't really require a car. But you really need a car in the Bay Area. I chose BADA mostly through scouring of reviews on yelp. I've had classes with Erin, Armenia, Hassell, Carrie, and Amelia. In my first few classes (I had a few classes with Driversed, so I did have some experience), Erin helped me get comfortable with driving in general and we also did some mountainside driving as well as freeway driving. She kept reminding me on speed limits and helped me considerably with lane changes on the freeway. Armenia is very particular about accuracy and she will pinpoint whenever you make a mistake. This really aided me in maintaining speed limits and getting better at backing. She also took a lot of mock tests before my first test (which I unfortunately didn't pass (I made a wrong turn and stopped in the middle due in part to the morning sun glare which I hadn't experienced before)).
I started my second round of classes with Carrie to fix the mistakes made in the first test. She took me around the vicinity of the test location to fix some of my errors such as bad left turning lane turns, slowing down on turns in general, and not looking through any intersections you pass. Hassell re-iterated on some of these errors and helped improve my turns with some mountainside driving as well as paying attention to the pedestrians during residential driving. He is one of the best instructors of the school though he can be a little overwhelming at the start. Later on, he sent me numerous references and videos, to further my understanding of different dangerous situations and how not to get into them. I worked on slow turns with Amelia even more and we practiced a lot of turns which really helped in the end. After all these classes and practice, I finally passed my 2nd test and am now waiting for my permanent driving license in the mail. Thank you so much BADA!! (3/16/2019)
This place is AWESOME..my 15 year old took lessons from Hassell & Carrie …best investment ever made …..they are fabulous at working with children and I will happily reccomend them and this company always and often .Jimmy in the office was super fast responding to me with answers to all of my questions….he made the process of signing up a breeze .TY BADA .TEAM…YOUR THE BEST …. 11/29/2018
I had an overall amazing experience with this company. very easy to schedule and pay for lessons as well as great service. Carrie helped me improve my driving skills over our sessions and I could tell that she cares a lot about teaching people to be safe and skilled drivers. non of my sessions felt like a class and more like driving with a friend who can teach you and tell you how to become a good driver and pass your test with ease. 5/5 would recommend to any person looking to get their California driver license. 7/13/2018
Go Back: Our Driving Instructors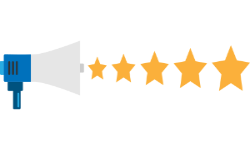 SUBMIT A REVIEW for Head Instructor Carrie
We value our student's feedback and appreciate any insights you may have concerning your experience at our driving school. We work really hard to provide the best experience for our customers and are always looking for ways to improve. If you have any feedback please feel free to leave a review above and let us know how we did.