Custom-Tailored Course is a tailored-fit driving lesson for all driving ages. And all skill levels. A customized course focusing on your personal goals. Furthermore, our instructors are well-experienced and regularly assist students of all backgrounds and experiences. Hence making them highly qualified to address all driving needs.
The 2-hour lesson covers the basics of driving in the San Francisco Bay Area roadways. In addition, the course includes defensive driving techniques and tailored areas of focus. What's more, students receive our 5-Core Competencies Assessment after each lesson.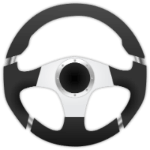 Our most popular specialized custom-tailored course options include.
---
Haven't driven in awhile? So, maybe requiring practice on certain routes. in any event, drive better and with more self-assuredness with our 2-hour custom course. So, build your confidence and get comfortable driving again!
---
Focus on the skill, technique or route you would like to master. Our highly skilled instructors can design a course to improve your driving. Hill driving, safe driving techniques, hill parking, parallel parking, navigating Bay Area freeway system, go from home to work – we got you covered. Just like that!
---
Mature drivers who would like a refresher or assessment course. The mature safety lesson will cover basic safety techniques, defensive driving, and confidence building. In addition, you may qualify for an insurance discount after taking our course.
---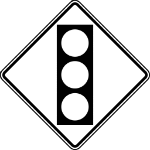 Carrie Lampman, CEO/Head Instructor, designed the program for the instruction of each course offering. Hence, ensuring your experience will be a safe and enriching driving lesson. Carrie personally vetted, hired, and trained all Academy Driving Instructors. Each instructor follows her training and program for consistency.
Courses are 2 hours, and pick up and drop off is provided. In addition, all training vehicles are automatic Honda Civics. In addition, each car has an extra brake and mirror for the instructor. Moreover, we have comprehensive auto insurance coverage. So our students are covered for each lesson.
Check out our current reviews from recent students.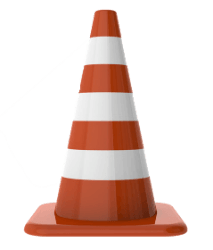 SCHEDULE NOW
with our online appointment system:
[Palo Alto, Stanford, Los Gatos, Mt View, Sunnyvale, Cupertino, Santa Clara, San Jose, and more]
[Menlo Park, Woodside, Redwood City, San Bruno, Foster City, San Mateo, Millbrae, and more]
Have Questions? Rather schedule with a person?
Simply email us for fastest response:

Kindly provide your (1) name, (2) email and (3) if you're interested in our TEEN or ADULT program. One of our friendly customer service agents will assist you with information and scheduling as soon as possible.