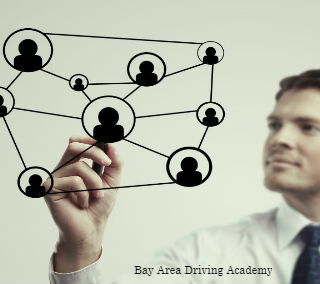 Scheduling a Driving Course
It's easy scheduling a driving course with our school's online scheduling system. Altogether, our online system is an easy, fast and convenient way to book your in-car driving courses immediately!
*No hassles, no back and forth emails, no waiting for confirmation. Immediate and secured bookings! Try it now:
[Palo Alto, Stanford, Los Gatos, Mt View, Sunnyvale, Cupertino, Santa Clara, San Jose, and more]
[Menlo Park, Woodside, Redwood City, San Bruno, Foster City, San Mateo, Millbrae, and more]
WHAT TO SCHEDULE
Not sure what to schedule – we made it easy. We offer either our beginner's Academy Driving Program (three 2-hour lessons) OR A la Carte Courses for drivers of all various skill-levels that you can customize to your needs. Therefore, students can mix and match courses and schedule as many lessons as needed based on your time, required practice, and personal goals.
Simply choose between our
(Three 2hr Lessons for Beginners)
or
(2hr Course – Mix & Match)
Adult or Teen Academy Driving Program
is for beginners that are new or relatively new to driving. The
Teen Academy Driving Program
fulfills the DMV required 6-hours of certified training from a licensed school. After you can schedule the
A la Carte Courses
 as ADD-ON for additional training specific to the student's needs.
We offer in-car lessons 7 days a week – generally from (with exceptions):
Check out our current reviews from recent students.
Click here for our tuition and payment information.
*Online scheduling is subject to terms and conditions. Therefore, the appointment scheduled may be changed or altered for the date, time or instructor depending on the logistics of scheduled lessons for the day. The student will be notified via email if changes are required.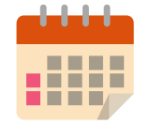 SCHEDULING QUESTIONS
Questions? Concerns? Rather schedule with a person? Not a problem – we are here to help!
Based on trying various options, as a small logistics-based business, we found that starting with email communications enables us to provide the fastest response and assistance to our students. As such, we provide unlimited support via email for all of our customers. Importantly, we do our best to respond to every email within one business day or less.
Furthermore, we only outsource our phone answering service to optimize communication. However, emails will be answered by a knowledgeable Bay Area Driving Academy specialist.
As such, we have limited phone support and, if needed, we can schedule a callback but find we can address most questions via email.
Our Bay Area Driving Academy specialists are available from Monday through Friday from 9:00 am to 3:00 pm.
Simply email us:

Kindly provide your (1) name, (2) email and (3) if you're interested in our TEEN or ADULT program. One of our friendly customer service agents will assist you with information and scheduling as soon as possible.
Emails Suck. Ours Don't! Please Subscribe