6-hour Academy Teen Driving Program will assist you in your journey of getting your California driver license. Additionally ensuring you a safe and comfortable learning environment. Learning to drive for the 1st time is a life post. Almost a rite of passage. Driving is a valuable life-skill that will be used continuously. We will be your mentor and coach as we start this journey together…
Carrie Lampman, CEO/Head Instructor, designed our modern, comprehensive behind-the-wheel training program. Our program ensures you are receiving a safe, fun and enriching lesson. All instructors were personally vetted, hired and trained by Carrie and follow her training and program for consistency.

Fulfills CA DMV Required 6hrs of Driver Training
Broken into Three 2-hour Lessons
The curriculum covers:
Pickup and drop-off (within our service area)
Students/parents receive our 5-Core Competencies Assessment after each lesson
Validation of DMV provisional permit by State-licensed Instructor
Certificate of Completion will be provided immediately upon completion of the 6 hour program
We use automatic Honda Civics, and each car has an extra brake and mirror. In addition, we have comprehensive commercial auto insurance coverage on our vehicles. So our students are covered for each lesson.
We have simple pricing for our in-car courses one price for all course types. Whether you choose 1 or 10 lessons – it is simply $185.00 per lesson. We offer either our Adult or Teen Academy Driving Program (6 hour package for beginners) for $555.00 or our various A la Carte Courses including Pre-Test Preparedness Course for $185.00 per 2-hour course.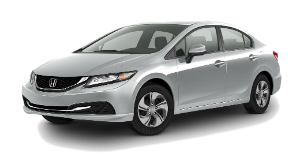 SCHEDULING
We suggest scheduling the 1st two lessons about a month apart. So it allows the student time to practice on what they've have learned. The 2nd lesson is a nice check-in to review progress and provide further training. The 3rd lesson, where we typically cover freeway, is scheduled a couple of months later so the students have time to build their confidence.
After completion of the program, students may add-on A la Carte Courses as needed for further training and advancement of skills. However, we are not rigid to the scheduling but this is our suggestion.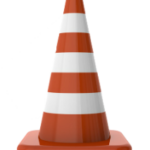 All of our driver training appointments offered are private one-on-one lessons only.  Please select ACADEMY DRIVING PROGRAM LESSON – TEEN for all three appointments when scheduling. We recommend all students to schedule your first two lessons right away to ensure optimal scheduling.
Check out our current reviews from recent students.
ADDITIONAL INFORMATION
CA DMV Teen Requirements for C Class Driver License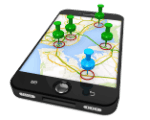 SCHEDULE NOW
with our online appointment system:
[Palo Alto, Stanford, Los Gatos, Mt View, Sunnyvale, Cupertino, Santa Clara, San Jose, and more]
[Menlo Park, Woodside, Redwood City, San Bruno, Foster City, San Mateo, Millbrae, and more]
Have Questions? Rather schedule with a person?
Simply email us for fastest response:

Kindly provide your (1) name, (2) email and (3) if you're interested in our TEEN or ADULT program. One of our friendly customer service agents will assist you with information and scheduling as soon as possible.