About our Academy Driving Programs
Our adult and teen students love learning with us as we help them fine-tune their driving skills! In particular, getting your driver license is an important milepost. Hence why our specially designed Adult or Teen Academy Driving Program focuses on first-time drivers to provide them with a strong foundation of safe driving skills. Without a doubt, we will be your fun & safe partners on your journey.
Carrie Lampman, CEO/Head Instructor, designed our state-of-the-art Academy Driving Program. As a result, Carrie ensures our beginner's program covers all the foundation of driving. In fact, our comprehensive training includes basics of operations, the DMV road exam, and review of advanced techniques. Carrie personally vetted, hired, trained, and manages all instructors to assure consistency. In addition, they incorporate her training program, techniques, and style.
Not a beginner. Need additional practice.
2hr Specialized A la Carte Courses. Take multiple lessons or mix & match!
Either way, we made it fun & easy when it comes to learning to drive!
Simply choose between our A la Carte Course or…
After completing the driving program, ADD-ON the A la Carte Courses for further focused training.
In-car driving lessons for everyone
Why you should take our driving courses?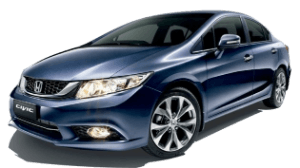 ​