Academy Driving Instructor Leroy
Instructor Leroy is one of our newest South Bay teachers, hailing from San Jose California.
Leroy is a very experienced driver, who has been driving for 10 plus years throughout the Bay Area. He loves to be able to pass on his knowledge to new drivers. Leroy received his 

bachelor's degree from Cogswell College in San Jose in 2017, studying Digital Arts and Animation.  

His background in customer service, caregiving, and being a delivery driver have given him a great edge as a certified driving instructor.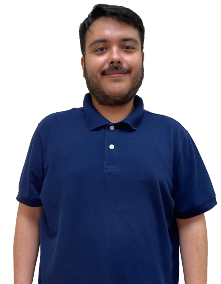 Due to his youthful.
more