Bay Area Driving Academy – All Reviews
4.9 out of 5 stars (based on 297 reviews)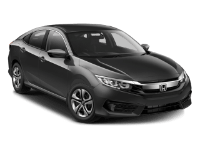 Current Reviews
I took the Pre-Test Preparedness Course and Test Day Assist Course, which was perfect for my needs. I hadn't driven in the past 5 years so I was feeling a bit rusty, but Scott was really friendly and provided me with all of the tips and confidence I needed to get comfortable driving again.
Jenny on the operations / logistics side was also very friendly and helpful.
Thanks for helping me pass my behind-the-wheel test Scott and the rest of the Bay Area Driving Academy! (12/28/2022)
Ryane was super friendly, engaging, and gave great feedback. I feel prepared for my test after my lesson with her! (12/20/2022)
Great instructors !! My perspective here is going to be a unique one as I did lessons with literally all of them. From the booking process, to the lessons and the post-lesson reviews, it's all very helpful.
I have, without a doubt, created some very good habits as a driver through their work.
Passed on first try for my practical test and got great pointers throughout. I would say take your time with lessons and get very comfortable with driving as the test could be nerve wracking otherwise.
Hugeee shoutouts to Ryane, Scott, Carrie, Leroy, and Sandra, they are all very knowledgeable, patient, and good at giving direction. Special thanks to Jenny too, always on top of getting me lessons when there are cancellations and a delight overall. (12/9/2022)
Ryane is a great instructor and all her great reviews were confirmed with the lessons that I had and my passed driving test! I loved the detailed feedback on where I went wrong with driving, the detailed approach with parking, and our multiple practices for the exam. I felt calm and excited on the test day and knew I could be confident in what I had learned. Book Ryane! (12/3/2022)
Just passed my driving test and all thanks to Carrie! 🙌
I had taken a 2 hour session "Pre-Test Preparedness Course" with Instructor Carrie and she really boosted my confidence. Really impressed with the Bay Area Driving Academy's 5-CORE COMPETENCIES Assessment. I was lucky enough to have Carrie as my instructor, she was super cool, patient, friendly and knowledgeable about all things driving, safety, cars and tips. Loved our chats during the session and feel much more confident and competent as a driver thanks to her guidance. Carrie even sent me notes and feedback post our session for my reference anytime. Would highly recommend learning with Bay Area Driving Academy & specifically from Carrie! (11/29/2022)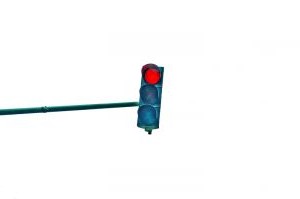 Submit Your Review
Please take a minute and share your experience below!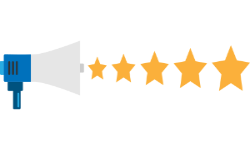 We value our student's feedback and appreciate any insights you may have concerning your experience at our driving school. We work really hard to provide the best experience for our customers and are always looking for ways to improve. If you have any feedback please feel free to leave a review above and let us know how we did.
We read every review we get and appreciate your help in improving our customer experience. Please feel free to email us directly at [email protected] with any additional comments, concerns or suggestions. We kindly thank you in advance for your time and review rating.