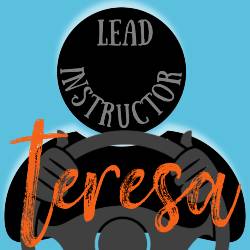 Lead Academy Driving Instructor Teresa
Teresa heads and assists in managing our North Bay service areas. A 15-plus year driving instructor veteran, Teresa has literally taught thousands of teens and adults students throughout the Bay Area. Teresa is our Lead Academy Instructor overseeing our North Bay service areas. A strong reputation in driver training excellence, she is highly requested as one of our top in-demand driving instructor.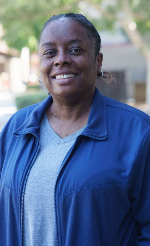 In addition, Teresa is a Bay Area native and grew up in San Mateo County where she still currently resides. Along with Carrie, Teresa is our resident expert in all things driver training. She has taught students with all various skill levels, ages, and obstacles. Highly skilled, patient and friendly as evident in her 40+ 5-Star Yelp reviews. Teresa is our most experienced instructor – providing top training and education as evident from her thousands of satisfied and licensed students.
Go Back: Our Driving Instructors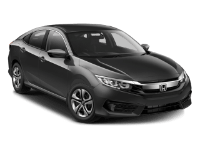 RECENT REVIEWS for Lead Instructor Teresa
5.0 out of 5 stars (based on 56 reviews)
I had an adult international driving lesson with Teresa and she made me feel so much more confident about driving on both regular roads and the freeways. She also took me through a parallel park which was very helpful after having learnt on the other side of the road. Teresa was super friendly and I felt very comfortable throughout the lesson. I would definitely recommend her to other people coming from abroad. (7/14/2019)
Great experience with Teresa. My daughter had such a fantastic time learning to drive with Teresa. She was gentle, fun and so helpful. There was a clear noticeable improvement every time she had a session. My daughter passed on her 1st behind the wheel test and I feel confident she's ready to drive safely. Thank you Teresa!!! (6/1/2019)
I took two lessons with Bay Area Driving Academy. One was with Teresa and the other was with Erin. Since I had a bitter experience with another school, taking driving lessons with these two ladies was just amazing. I brushed up my driving skills with Teresa right before my driving test and I practiced driving on the highway with Erin to boost my confidence in driving. Both of them were very positive and happy ladies and gave me exactly what I needed. Wonderful school. If you were thinking of trying to save by choosing another school, forget it. Even if this school could be a little more expensive than other schools, you won't regret your choice. Don't make the same mistake I made of trying another school! (3/13/2019)
I had a fantastic experience taking lessons here! My instructor, Teresa, was incredibly patient, helpful, and calm. I needed a freeway driving refresher after living in cities for many years, and she built up my confidence step by step while making sure I was comfortable. I'm amazed at how much of a difference even two lessons have made. I highly recommend Teresa, and Bay Area Driving Academy. 2/26/2019
Hello Bay Area Driving Academy, I want to say thank you for all the help booking my appointments and being very quick to respond to my emails.
Also would like to mention instructor Teresa and Erin for being amazing. I had one lesson with instructor Teresa and she was very kind, encouraging and informative. With instructor Erin I had two lessons, one of which was my driving test day assist. Instructor Erin was very helpful, patient and supportive. She helped make me less nervous with her humour and positive attitude on my test day. I am so glad to have chosen your academy and will definitely recommend to friends!
Thank you again! 1/18/2019
Go Back: Our Driving Instructors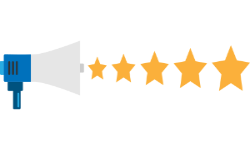 SUBMIT A REVIEW for Lead Instructor Teresa
We value our student's feedback and appreciate any insights you may have concerning your experience at our driving school. We work really hard to provide the best experience for our customers and are always looking for ways to improve. If you have any feedback please feel free to leave a review above and let us know how we did.