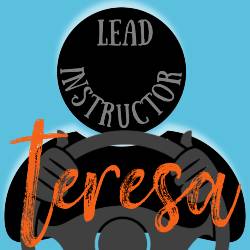 Lead Academy Driving Instructor Teresa
Teresa heads and assists in managing our North Bay service areas. A 15-plus year driving instructor veteran, Teresa has literally taught thousands of teens and adults students throughout the Bay Area. Teresa is our Lead Academy Instructor overseeing our North Bay service areas. A strong reputation in driver training excellence, she is highly requested as one of our top in-demand driving instructor.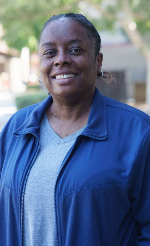 In addition, Teresa is a Bay Area native and grew up in San Mateo County where she still currently resides. Along with Carrie, Teresa is our resident expert in all things driver training. She has taught students with all various skill levels, ages, and obstacles. Highly skilled, patient and friendly as evident in her 40+ 5-Star Yelp reviews. Teresa is our most experienced instructor – providing top training and education as evident from her thousands of satisfied and licensed students.
Go Back: Our Driving Instructors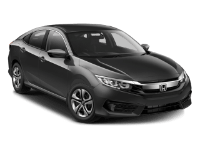 RECENT REVIEWS for Lead Instructor Teresa
5.0 out of 5 stars (based on 56 reviews)
Had a great experience with Teresa. I used the lesson to shake off the rust after years of being licensed but not driving much. I learned a lot and had a good time! Positive: Communication, Professionalism, Quality, Value (11/25/2020)
Teresa was an incredible instructor, and she patiently helped me work through all of my mistakes. She never hesitated to correct me and was wonderful company through the DMV process. (11/25/2020)
Definitely try to get Teresa as an instructor. She was fun, knowledgeable, and chill even when I made mistakes. Great experience! (11/23/2020)
I randomly chose this place and Teresa. I didn't want a marked car "student driver" or moving advertising billboard.
My daughter 16 3/4 yo knew the road rules etc… Just needed behind the wheel hours.
We loved Teresa, patient and never was short with my daughter and communication with me was nothing but the best.
I have recommended Teresa to several friends and have only heard great things!
My daughter aced the driving test 100%!!!
I highly recommend Bay Area Driving Academy!!! (7/9/2020)
My daughter absolutely LOVED Teresa and looked forward to every lesson she had with her. She learned so much and had "fun" at the same time — Thanks to Teresa she is now a capable, confident driver! Thank you Teresa & Bay Area Driving Academy! (8/19/2019)
Go Back: Our Driving Instructors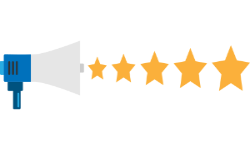 SUBMIT A REVIEW for Lead Instructor Teresa
We value our student's feedback and appreciate any insights you may have concerning your experience at our driving school. We work really hard to provide the best experience for our customers and are always looking for ways to improve. If you have any feedback please feel free to leave a review above and let us know how we did.