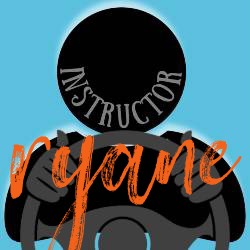 Academy Driving Instructor Ryane
Ryane brings over a decade of teaching experiences as both a English teacher and driving instructor. A strong background in education, she has worked with thousands of students of all ages and background throughout her teaching career. Her vast teaching experiences include working with international students to conducting both online and classroom courses. Having lived aboard in both Taiwan and Puerto Rico for a number of years, she is well versed in helping out of state students adapt to San Francisco Bay Area driving.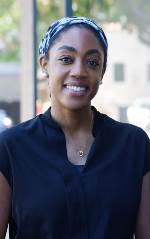 Already a state-licensed driving instructor with over 500 in-car lessons conducted, she is well-experienced in helping others master a new skill. Patient, hard-working, and knowledgeable are frequently used to describe her talent as an amazing educator. Ryane has earned a BA from United States Institute of Language and Cultural Studies. She also loves to play basketball on her free time.
MULTI-LINGUAL
In addition to English, Ryane is able to fully instruct/train in the following languages:
Spanish (fluent)
Chinese Mandarin (intermediate)
Go Back: Our Driving Instructors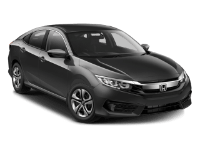 RECENT REVIEWS for Driving Instructor Ryane
5.0 out of 5 stars (based on 23 reviews)
I'm so grateful to the team at Bay Area Driving Academy for helping me develop my driving skills and confidence. I had several instructors (Carrie, David, Leroy, Ryane and Scott), each of whom was patient and thoughtful. They provided me with actionable feedback for my behind-the-wheel test, as well as practical advice to help me be a safe and confident driver after passing the test.
Whether you're a first-time driver like me or just someone who's not very confident navigating the Bay Area roads, I highly recommend Bay Area Driving Academy.
Thank you so, so much, everyone! (5/10/2023)
I had Ryane for all three of my lessons. She was super nice and taught me everything very well. She gave clear feedback and I felt very prepared for my test, which I passed on the first try! (1/4/2023)
Ryane was super friendly, engaging, and gave great feedback. I feel prepared for my test after my lesson with her! (12/20/2022)
Great instructors !! My perspective here is going to be a unique one as I did lessons with literally all of them. From the booking process, to the lessons and the post-lesson reviews, it's all very helpful.
I have, without a doubt, created some very good habits as a driver through their work.
Passed on first try for my practical test and got great pointers throughout. I would say take your time with lessons and get very comfortable with driving as the test could be nerve wracking otherwise.
Hugeee shoutouts to Ryane, Scott, Carrie, Leroy, and Sandra, they are all very knowledgeable, patient, and good at giving direction. Special thanks to Jenny too, always on top of getting me lessons when there are cancellations and a delight overall. (12/9/2022)
Ryane is a great instructor and all her great reviews were confirmed with the lessons that I had and my passed driving test! I loved the detailed feedback on where I went wrong with driving, the detailed approach with parking, and our multiple practices for the exam. I felt calm and excited on the test day and knew I could be confident in what I had learned. Book Ryane! (12/3/2022)
Go Back: Our Driving Instructors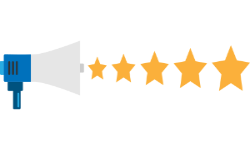 SUBMIT A REVIEW for Driving Instructor Ryane
We value our student's feedback and appreciate any insights you may have concerning your experience at our driving school. We work really hard to provide the best experience for our customers and are always looking for ways to improve. If you have any feedback please feel free to leave a review above and let us know how we did.