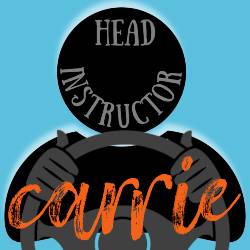 Chief Executive Officer/ Head Instructor Carrie
Industry veteran Carrie Lampman has driver training in her blood (her father was an owner, operator, and instructor in Sunnyvale for over 20+ years prior). Carrie is Head Instructor and CEO of Bay Area Driving Academy. Over 15 years of experience provided Carrie a rich knowledge base from years training in various technology and driver education companies. Furthermore, Carrie provided driver training to thousands of students throughout the Bay Area. As a result, her exemplary career has made her one of the top-rated driving instructors in the area. Consequently with over 100+ recommended 5-star reviews across various top review sites.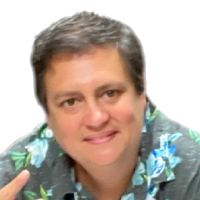 Carrie, born and raised in Sunnyvale, attended St. Francis High School in Mountain View. Carrie provided employee training for the tech industry prior to becoming a driving instructor. Hence, years of corporate training experience has enhanced her overall skills and techniques in the field. Therefore, during years at various companies, Carrie developed and designed numerous training programs and modules. Specifically, her training leads to more efficient use of time and higher retention of information.
More importantly, Carrie has 15+ years of top-quality driver training experience. Making Carrie highly knowledgeable working with students of all backgrounds and ages. Most noteworthy, Carrie possesses exceptional patience and technical skills. Carrie has one of the best reputations for driver training and education in the Bay Area. Above all, she is well respected in Silicon Valley. Indeed, Carrie is widely considered one of the top driver education and training experts in the Bay Area.
Carrie is on LinkedIn
Go Back: Our Driving Instructors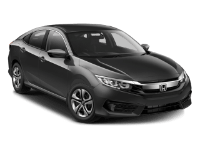 RECENT REVIEWS for Head Instructor Carrie
5 out of 5 stars (based on 106 reviews)
My teen daughter had 3 lessons with Carrie and it was a great experience all around from start to finish. Booking the appointment online was a breeze. Carrie showed up on time to all lessons with a clean, new car. I loved that the car had a brake and rear view mirror for Carrie the instructor to use while the student was driving. My daughter has some anxiety around new social situations and when Carrie was made aware of this she offered to let me tag along in the back seat for my daughter's lesson. Carrie was kind, understanding and very helpful in our situation which made my daughter very comfortable and also gave her reassurance.
Carrie did an excellent job in showing my daughter the controls of the vehicle, made sure that she could see and reach the controls properly. Carrie's instructions and were easy to understand and very timely. Carrie was calm, cool and collected. If my daughter made a mistake, Carrie calmly pointed out how to correct it in the future. Carrie had great driving tips, always made sure that S.M.O.G. was used properly and covered everything needed to be a good safe driver. We drove down residential streets, commerical streets, hills, highways, practiced parking and backing up.
I would highly recommend Bay Area Driving Academy to anyone needing driving lessons and especially to students who have social anxiety. Carrie was very professional, patient and personable. She knew the roads of the south bay area extremely well. 5/18/2017
Carrie is amazing! I was totally a new driver in my 34 years. And I was so scared 🙂 Also I had a few lessons with instructor from another driving school who was immediately available and it was nightmare. When I took lesson with Carrie (originally from Sunnyvale Driving School) it was like day and night. And Carrie let me do all things myself – she didn't touch steering wheel or brake except a few times. Though I think some times she really wanted to 🙂
I had only 5 lessons with Carrie because she is extremely busy. So my husband had to teach me too. But Carrie's lessons were the key. And I passed my driving test from the first time!
P.S. I'm new in US and my English is not perfect as you can see 🙂 But communication with Carrie was always easy and pleasant to me. I clearly understood each small thing. So don't be afraid – you don't need instructor who speaks on your native language. 8/11/2016
I would definitely recommend The Bay Area Driving Academy to anyone who needs lesson. Especially, if you are a nervous driver. I had lessons with Carrie and Jen but ALL of the instructors are very friendly and patient.
What I appreciated the most was the fact that when little issues arose (on my end) the staff expressed professionalism and understanding.
If you want professional and patient instructors, with no attitude.. then this is your place! 1/11/2017
I had gotten a license when I was younger, but at the time didn't use it and had let it expire. Fast forward 10 years, I move from the city to the suburbs and have to get back to driving. I am generally pretty uncomfortable in cars and much rather take buses and public transit. So I look for a driving school that can help me feel comfortable and safe behind the wheel of a car.
Carrie at Bay Area Driving Academy did just that. I told her that my primary objective with these lessons was to become a confident and safe driver, and a secondary goal was to pass the driving test. Carrie helped ensure that both of these goals were met.
I took 4 lessons in total: 3 with Carrie and another with Jenn to gain a different perspective. They have a relaxed composure, despite me sometimes being not so relaxed, calmly point give guidance and point out things to watch out for or areas of improvement. They help and take over if needed. For example, I managed to take a wrong turn and drive into a construction zone, Carrie helped me quickly back out of it, and when there was enough space and it was safe, guided me through a 3-point turn, at which point I could continue driving more normally.
There were times when I had to cancel a lesson or when one of the instructors was late or had to cancel; this sort of thing happens. In all of these cases, I felt like I was treated with thought, care, and utmost professionalism. In all such cases, there was plenty of heads up given, there were also always various options given and accommodations made as needed. Regardless, the lessons were always their expected 2 hours (never less!) and if rescheduling needed to be done (whether it was because I had to cancel or one of the instructors did), it was handled promptly and my needs were taken into account.
I highly recommend Bay Area Driving Academy if you're looking for someone to teach you how to drive well, feel confident behind the wheel, and set you up for success to pass the test. 5/14/2017
Go Back: Our Driving Instructors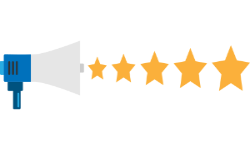 SUBMIT A REVIEW for Head Instructor Carrie
We value our student's feedback and appreciate any insights you may have concerning your experience at our driving school. We work really hard to provide the best experience for our customers and are always looking for ways to improve. If you have any feedback please feel free to leave a review above and let us know how we did.