Chief Executive Officer/ Head Instructor. Carrie grew up in Sunnyvale
Industry veteran Carrie Lampman has driver training in her blood (her father was an owner, operator, and instructor in Sunnyvale for over 20+ years prior). Carrie is Head Instructor and CEO of Bay Area Driving Academy. Over 15 years of experience provided Carrie a rich knowledge base from years training in various technology and driver education companies. Furthermore, Carrie provided driver training to thousands of students throughout the Bay Area. As a result, her exemplary career has made her one of the top-rated driving instructors in the area. Consequently with over 100+ recommended 5-star reviews across various top review sites.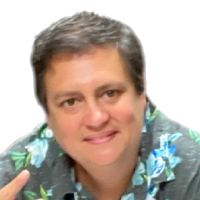 Carrie, born and raised in Sunnyvale, attended St. Francis High School in Mountain View. Carrie provided employee training for the tech industry prior to becoming a driving instructor. Hence, years of corporate training experience has enhanced her overall skills and techniques in the field. Therefore, during years at various companies, Carrie developed and designed numerous training programs and modules. Specifically, her training leads to more efficient use of time and higher retention of information.
More importantly, Carrie has 8+ years of top-quality driver training experience. Making Carrie highly knowledgable working with students of all backgrounds and ages. Most noteworthy, Carrie possesses exceptional patience and technical skills. Carrie has one of the best reputations for driver training and education in the Bay Area. Above all, she is well respected in Silicon Valley. Indeed, Carrie is widely considered one of the top driver education and training experts in the Bay Area.
Carrie Lampman is on LinkedIn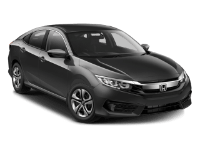 RECENT REVIEWS for Head Instructor Carrie
5.0 out of 5 stars (based on 107 reviews)
My high school daughter Vanessa had a great experience with Carrie. She was on time, professional, and in the end Vanessa got her license after one Behind the Wheel exam. Changing an appointment was easy too. I would definitely recommend Carrie and the Bay Area Driving Academy. (7/3/2023)
I'm so grateful to the team at Bay Area Driving Academy for helping me develop my driving skills and confidence. I had several instructors (Carrie, David, Leroy, Ryane and Scott), each of whom was patient and thoughtful. They provided me with actionable feedback for my behind-the-wheel test, as well as practical advice to help me be a safe and confident driver after passing the test.
Whether you're a first-time driver like me or just someone who's not very confident navigating the Bay Area roads, I highly recommend Bay Area Driving Academy.
Thank you so, so much, everyone! (5/10/2023)
Just passed my driving test and all thanks to Carrie! 🙌
I had taken a 2 hour session "Pre-Test Preparedness Course" with Instructor Carrie and she really boosted my confidence. Really impressed with the Bay Area Driving Academy's 5-CORE COMPETENCIES Assessment. I was lucky enough to have Carrie as my instructor, she was super cool, patient, friendly and knowledgeable about all things driving, safety, cars and tips. Loved our chats during the session and feel much more confident and competent as a driver thanks to her guidance. Carrie even sent me notes and feedback post our session for my reference anytime. Would highly recommend learning with Bay Area Driving Academy & specifically from Carrie! (11/29/2022)
Wow. Completely blown away with my experience and the lessons I received. I drove and was taught with/by Carrie, and other members of my family have been taught by them too. The lessons were fun every time. The first day Carrie took me up to the mountains, and had me driving on big streets. It may seem daunting, but Carrie picks up well on the ability of the driver. The lessons following were just as fantastic. A huge part of what makes this company awesome is that they have genuine care for the people they are teaching. Carrie has worked with drivers of many different skill levels. If someone is uncomfortable or scared with the idea of driving Carrie would definitely help. I could have taken my driving test after the required number of lessons, but I had an extra to help and I think it genuinely did. Surprised to see some of the other reviews having trouble with communication. Carrie would text me before lessons, telling me they are coming, and I could also take the initiative to text them and ask if they were on their way, which I would receive a fast response to. Another cool part of this company is the lesson summary, that gets emailed after every lesson. It tells you how you performed on the lesson, and recommendations and comments on what to practice and improve Overall an extremely positive experience. Would definitely recommend to anyone wanting to learn to drive or review their driving skills. Shoutout Carrie! (11/25/2021)
It took me a while to get over my fear of driving, I felt so much confident and safe when I started these lessons! I took three lessons with Sandra and she made me feel so comfortable, I usually get really nervous when driving on the road but Sandra guided me perfectly and had a lot of patience, first two lessons were on the streets and different areas in my city. We practiced on hills and eventually I got on the freeway 🙂 definitely book a lesson with Sandra if you're a new driver! I then took a pre-test lesson with Carrie a week before my exam and by this time I was comfortable with driving, Carrie as well had a lot of patience, she made me feel safe on the road and took the time to make sure I was prepared and ready for my exam. I as well would recommend Carrie as an instructor! Today was my exam and I passed! Huge thanks to both Sandra and Carrie, passed with 6 mistakes. (10/26/2021)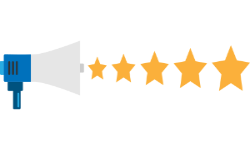 SUBMIT A REVIEW for Head Instructor Carrie
We value our student's feedback and appreciate any insights you may have concerning your experience at our driving school. We work really hard to provide the best experience for our customers and are always looking for ways to improve. If you have any feedback please feel free to leave a review above and let us know how we did.
Go Back: Our Driving Instructors