Bay Area Driving Academy – All Reviews
4.9 out of 5 stars (based on 307 reviews)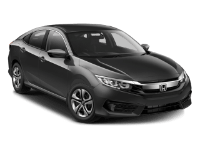 Current Reviews
Carrie is a wonderful teacher who is kind, professional, and passionate about what she is doing. My son has truly enjoyed working with her. Highly recommend her and will use again to teach my niece. 6/15/2016
I just moved to the Bay Area from Canada where I had zero driving experience. The thought of driving made me very nervous. Since you cannot rely on public transportation here in the South Bay, I decided it was time!
I have only had one lesson with Carrie so far but it was SUCH a great experience. After we introduced ourselves, she handed me the car keys and let me have at it! I'm not going to lie, I was terrified! Her assurance and general confidence made me feel so much better. Take note – they have their own separate brake and mirror so if anything goes awry, they have control! Carrie was very relaxed and cracked jokes knowing that I was nervous. It helped. She also answered every stupid question I had and I never felt ridiculous asking. I still feel nervous to drive but I truly believe that I will become a confident and smart driver.
There are so many other driving schools with terrible Yelp reviews which had me so worried! I'm so glad I found BADA – notice they have 5 stars? It's for a reason.
UPDATE: I finished up my lessons with BADA in April and passed my test that same month with only 3 errors! I can absolutely say with confidence that these people know what they are doing! Let me also clarify that I didn't have a car to practice on so I relied solely on my lessons with them in order to pass. I have been driving for almost a month (just recently bought a car) and I feel very confident in my ability to drive. I'm so grateful I had such a positive experience with a driving school! 2/15/2016
So you're looking for a driving school/instructor, right? You're doing exactly what I did when my daughters were learning to drive. After much research and reading many, many Yelp reviews, it became clear that Carrie, originally from Sunnyvale Driving School, is the best instructor, by far, in the Bay Area. And I can confidently confirm that. She is excellent! She knows her stuff; she's confident, personable, friendly, professional…I can go on and on. My younger daughter is in the midst of her training now, and enjoys the 2 hour drives she spends with Carrie. And I'm learning a thing or two about my own driving since my daughter is now correcting me.
As I mentioned, Carrie was originally with Sunnyvale Driving School which is where I read so many fabulous reviews. She is now running her own company, Bay Area Driving Academy. Definitely give her a call. Your child will learn all they need for the test and will be an excellent driver as well. 11/19/2015
Great choice in driving schools for your teen! Easy to schedule. Very professional in responding to any questions. Jenn was the best instructor. She made the driving experience more relaxed and eases the students stress. I definitely recommend this school and Jenn. They are one school that will take the students on the freeways and mountain roads. Worth every dollar! The only thing I wish they would teach is to drive a stick but that doesn't take away from what a great job they do! 3/16/2017
This school is absolutely the best and instructor Carrie is a great teacher. My daughter had he final driving lesson with Carrie on Friday and took her behind the wheel test today. Passed with no problems. Carrie has been great she trained my other daughter 4 years ago and she also passed with flying colors. I will definitely recommend Bay Area Academy to family and friends. 9/16/2016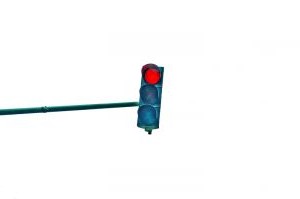 Submit Your Review
Please take a minute and share your experience below!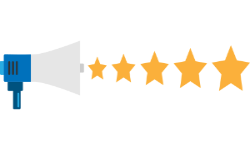 We value our student's feedback and appreciate any insights you may have concerning your experience at our driving school. We work really hard to provide the best experience for our customers and are always looking for ways to improve. If you have any feedback please feel free to leave a review above and let us know how we did.
We read every review we get and appreciate your help in improving our customer experience. Please feel free to email us directly at info@bayareadrivingacademy.com with any additional comments, concerns or suggestions. We kindly thank you in advance for your time and review rating.