Bay Area Driving Academy – All Reviews
4.9 out of 5 stars (based on 307 reviews)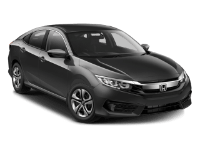 Current Reviews
If you want to learn to drive, I would definitely recommend Bay Area Driving Academy. Carrie was an amazing instructor! She took away my initial nervousness about driving with helpful tips and casual chats as we drove around. By my third lesson, I was very comfortable driving with her both on the backroads and the highway. I just got my license this week, and am very excited to drive! 1/16/2016
Carrie was a very good and experienced instructor. I completed my 6 hours over 3 lessons, and was on the highway by the 3rd lesson. 1st lesson was driving around neighborhood and 35-40 MPH streets, 2nd lesson was hill driving + parking, 3rd lesson was highway + driving test prep.
She prepared me for DMV driving test well, going over the score sheet and all the things I could be marked off for.
Unlike other driving schools, you pay per lesson (rather than paying for all 3 lessons upfront), so if you're not happy you don't have to continue.
I was happy with my experience. 1/15/2016
I had heard great things about Carrie (from Sunnyvale Driving school) from some friends whose children were in the process of getting their license so I called her for my oldest son's lessons.
She is a very personable, positive and professional driving teacher. I called her again for my middle son's lessons and he just finished his 3rd lesson today. After each lesson, she makes sure to connect with the parent and go over what he needs to work on. I will definitely call her again when it's time for my 3rd son's time behind the wheel lessons. 1/6/2016
Just to say I've got my CA driving license now! Definitely worth paying for my lesson, my only regret is I didn't do it sooner! 12/31/2015
I've recently moved to the Bay Area and after driving on the left for 8 years, I was nervous about learning to drive on the right and learning the local rules. I had a lesson with Carrie (originally from Sunnyvale Driving School) and Teresa who were both a lot of fun and relaxed, while also professional and helpful. The two hour long lesson took me through a variety of areas and gave me ample opportunity to put into practice the local rules which was exactly what I needed. They covered a range of skills necessary for everyday driving (like refreshing my parallel parking skills!), not just checking the boxes for the driving test. They kindly corrected me when necessary and left me feeling a lot more confident and ready for the practical driving test to get my CA license (watch this space!).
Quick and easy communication, the car was nice and modern and all round I can't fault my experience – I would highly recommend Bay Area Driving Academy! 12/10/2015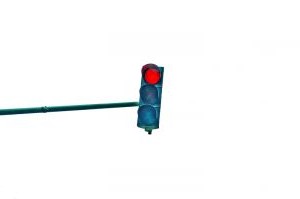 Submit Your Review
Please take a minute and share your experience below!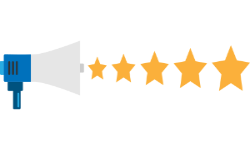 We value our student's feedback and appreciate any insights you may have concerning your experience at our driving school. We work really hard to provide the best experience for our customers and are always looking for ways to improve. If you have any feedback please feel free to leave a review above and let us know how we did.
We read every review we get and appreciate your help in improving our customer experience. Please feel free to email us directly at info@bayareadrivingacademy.com with any additional comments, concerns or suggestions. We kindly thank you in advance for your time and review rating.