Bay Area Driving Academy – All Reviews
5 out of 5 stars (based on 291 reviews)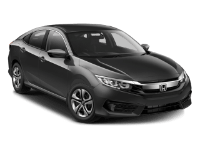 Current Reviews
We had used another before and my daughter was not comfortable at all with instructor. So we looked for another and found Bay Area Driving Academy. My daughter has had 3 lessons so far from Teresa. Teresa has made learning how to drive, "for my daughter", fun, not stressful and very informative. Thank you Teresa and Bay Area Driving Academy, she is on her way to becoming a very safe driver. 1/23/2017
Teresa was the instructor for both of my kids training. Combined with practice with parents, the Bay Area Driving Academy is a great resource! Highly recommend! 10/18/2017
Passed my driving test on the first try! I had instructors Jenn, Teresa and Carrie. They were all really helpful in correcting any errors I had. If you pick a time slot in between other time slots make sure you don't schedule anything directly after because they always make you pick up the next person and have that person drop you off so the whole thing will take 2 hours plus give or take twenty minutes. 12/1/2017
My teen daughter had 3 lessons with Carrie and it was a great experience all around from start to finish. Booking the appointment online was a breeze. Carrie showed up on time to all lessons with a clean, new car. I loved that the car had a brake and rear view mirror for Carrie the instructor to use while the student was driving. My daughter has some anxiety around new social situations and when Carrie was made aware of this she offered to let me tag along in the back seat for my daughter's lesson. Carrie was kind, understanding and very helpful in our situation which made my daughter very comfortable and also gave her reassurance.
Carrie did an excellent job in showing my daughter the controls of the vehicle, made sure that she could see and reach the controls properly. Carrie's instructions and were easy to understand and very timely. Carrie was calm, cool and collected. If my daughter made a mistake, Carrie calmly pointed out how to correct it in the future. Carrie had great driving tips, always made sure that S.M.O.G. was used properly and covered everything needed to be a good safe driver. We drove down residential streets, commerical streets, hills, highways, practiced parking and backing up.
I would highly recommend Bay Area Driving Academy to anyone needing driving lessons and especially to students who have social anxiety. Carrie was very professional, patient and personable. She knew the roads of the south bay area extremely well. 5/18/2017
I paid for my daughter to have lessons from the Bay Area Driving Academy. First lesson less than impressed, instructor had my daughter run errands and no tips on how to drive better. 2nd and 3rd lesson from Carrie was much better, she's a great instructor only one complaint which is she didn't go over unprotected left turns. I feel they should go over every possible scenario on the test prep lesson, just my two cents take it or leave it. Overall i think Bay Area Driving Academy is a great choice to take lessons, I highly recommend Carrie! 6/9/2017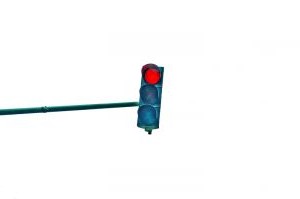 Submit Your Review
Please take a minute and share your experience below!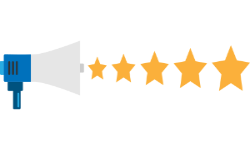 We value our student's feedback and appreciate any insights you may have concerning your experience at our driving school. We work really hard to provide the best experience for our customers and are always looking for ways to improve. If you have any feedback please feel free to leave a review above and let us know how we did.
We read every review we get and appreciate your help in improving our customer experience. Please feel free to email us directly at [email protected] with any additional comments, concerns or suggestions. We kindly thank you in advance for your time and review rating.