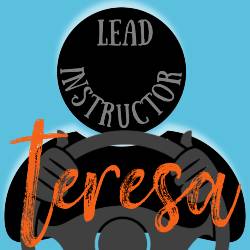 Lead Academy Driving Instructor Teresa
Teresa heads and assists in managing our North Bay service areas. A 15-plus year driving instructor veteran, Teresa has literally taught thousands of teens and adults students throughout the Bay Area. Teresa is our Lead Academy Instructor overseeing our North Bay service areas. A strong reputation in driver training excellence, she is highly requested as one of our top in-demand driving instructor.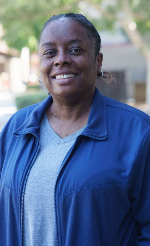 In addition, Teresa is a Bay Area native and grew up in San Mateo County where she still currently resides. Along with Carrie, Teresa is our resident expert in all things driver training. She has taught students with all various skill levels, ages, and obstacles. Highly skilled, patient and friendly as evident in her 40+ 5-Star Yelp reviews. Teresa is our most experienced instructor – providing top training and education as evident from her thousands of satisfied and licensed students.
Go Back: Our Driving Instructors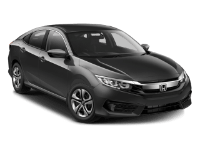 RECENT REVIEWS for Lead Instructor Teresa
5.0 out of 5 stars (based on 56 reviews)
We had used another before and my daughter was not comfortable at all with instructor. So we looked for another and found Bay Area Driving Academy. My daughter has had 3 lessons so far from Teresa. Teresa has made learning how to drive, "for my daughter", fun, not stressful and very informative. Thank you Teresa and Bay Area Driving Academy, she is on her way to becoming a very safe driver. 1/23/2017
Teresa was the instructor for both of my kids training. Combined with practice with parents, the Bay Area Driving Academy is a great resource! Highly recommend! 10/18/2017
Passed my driving test on the first try! I had instructors Jenn, Teresa and Carrie. They were all really helpful in correcting any errors I had. If you pick a time slot in between other time slots make sure you don't schedule anything directly after because they always make you pick up the next person and have that person drop you off so the whole thing will take 2 hours plus give or take twenty minutes. 12/1/2017
I booked a lesson after a recommendation from a friend. Teresa was a really good instructor. I told her that in my thirty something years I had never driven till a month ago for about 8 hours. She told me that she would try her best. And she did. She explained me thoroughly how DMV would test me. She also instructed me how to plan my practice leading to my road test. I passed it the first time I took.
She's really knowledgable about the test. If you follow her instructions step by step, you have a high chance to pass. More importantly she's knowledgable about the local driving culture, which could really safe your life.
Last thing, she's strict but fun! 🙂 1/30/2017
Teresa is great! She's a patient, friendly, and informative instructor who makes the lessons fun, which definitely eased my nerves as a first time driver with barely any experience. I've only had two lessons so far, but I have learned a lot! In my first lesson I was surprised that I was capable of driving fairly decent on the road for the first time, thanks to Teresa's help. I look forward to my future lessons with Bay Area Driving Academy. 11/14/2017
Go Back: Our Driving Instructors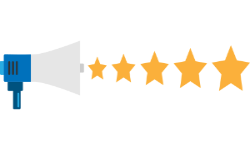 SUBMIT A REVIEW for Lead Instructor Teresa
We value our student's feedback and appreciate any insights you may have concerning your experience at our driving school. We work really hard to provide the best experience for our customers and are always looking for ways to improve. If you have any feedback please feel free to leave a review above and let us know how we did.