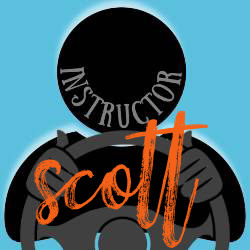 Academy Driving Instructor Scott
Instructor Scott brings his passion for teaching to the South Bay – from San Jose, all the way to Palo Alto. Before joining Bay Area Driving Academy, Scott worked the majority of his professional career at Hewlett Packard. Previously he also worked as an Auto Technician for a while, so he is well versed in mechanical, technical aspects, and building things. Over the years, Scott has found his niche teaching students of all ages how to drive.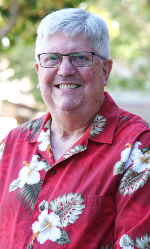 Having a teenage son himself, his patience, wisdom, and kindness shines through.  Scott is a great instructor and very calm. In his spare time, he enjoys spending time gardening with his wife; their specialty being English Roses. You will also find him occasionally tinkering with cars, model trains and building personal computers.
Go Back: Our Driving Instructors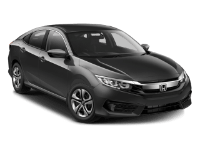 RECENT REVIEWS for Driving Instructor Scott
5.0 out of 5 stars (based on 9 reviews)
I recently taken 2 driving courses with Instructor Forest and had Instructor Scott assist me on my test day. The instructors were kind and provided helpful feedback which really boosted my confidence in driving. With their help, I passed my test on my first attempt! So if you get nervous about driving like me, then I HIGHLY recommend you to schedule a course! (7/15/2023)
Oh behalf of my son, Owen, we'd like to send our deepest appreciation to Instructor Scott for his patience the past months and positive character throughout the 3 driving lesson sessions. If you can, we'd appreciate it if you can pass the message to Scott that Owen confidently passed his behind the wheel exam last week – happily sharing with very minimum mistakes too. We definitely will refer Bay Area Driving Academy to our friends in the future! Thank you , thank you 🙂 (6/19/2023)
I relocated from India and just passed my driving test all thanks to Scott! He's patient, friendly and knowledgeable about all things driving, safety, and test day tips. The assessment notes and feedback I received post our session was very helpful. On test day Scott arrived a little earlier than the scheduled appointment and we had some time for last minute practice as well! 110% recommended. (5/31/2023)
I'm extremely happy with my 3 lessons with instructor Scott. He was patient and gave me actionable pointers to improve my driving. This was my first time driving ever, and by the third lesson, my confidence was up. Instructor Leroy assisted me on the test day and it was a great experience as well. I passed my test. Thank you! (5/12/2023)
I'm so grateful to the team at Bay Area Driving Academy for helping me develop my driving skills and confidence. I had several instructors (Carrie, David, Leroy, Ryane and Scott), each of whom was patient and thoughtful. They provided me with actionable feedback for my behind-the-wheel test, as well as practical advice to help me be a safe and confident driver after passing the test.
Whether you're a first-time driver like me or just someone who's not very confident navigating the Bay Area roads, I highly recommend Bay Area Driving Academy.
Thank you so, so much, everyone! (5/10/2023)
Go Back: Our Driving Instructors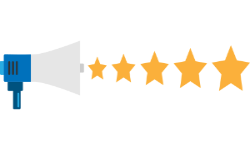 SUBMIT A REVIEW for Driving Instructor Scott
We value our student's feedback and appreciate any insights you may have concerning your experience at our driving school. We work really hard to provide the best experience for our customers and are always looking for ways to improve. If you have any feedback please feel free to leave a review abo