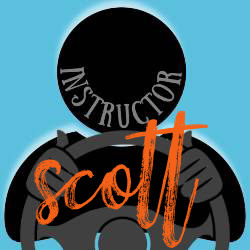 Academy Driving Instructor Scott
Instructor Scott brings his passion for teaching to the South Bay – from San Jose, all the way to Palo Alto. Before joining Bay Area Driving Academy, Scott worked the majority of his professional career at Hewlett Packard. Previously he also worked as an Auto Technician for a while, so he is well versed in mechanical, technical aspects, and building things. Over the years, Scott has found his niche teaching students of all ages how to drive.

Having a teenage son himself, his patience, wisdom, and kindness shines through.  Scott is a great instructor and very calm. In his spare time, he enjoys spending time gardening with his wife; their specialty being English Roses. You will also find him occasionally tinkering with cars, model trains and building personal computers.
Go Back: Our Driving Instructors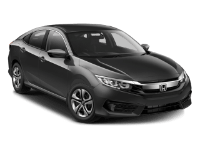 RECENT REVIEWS for Driving Instructor Scott
5 out of 5 stars (based on 3 reviews)
I took the Pre-Test Preparedness Course and Test Day Assist Course, which was perfect for my needs. I hadn't driven in the past 5 years so I was feeling a bit rusty, but Scott was really friendly and provided me with all of the tips and confidence I needed to get comfortable driving again.
Jenny on the operations / logistics side was also very friendly and helpful.
Thanks for helping me pass my behind-the-wheel test Scott and the rest of the Bay Area Driving Academy! (12/28/2022)
Great instructors !! My perspective here is going to be a unique one as I did lessons with literally all of them. From the booking process, to the lessons and the post-lesson reviews, it's all very helpful.
I have, without a doubt, created some very good habits as a driver through their work.
Passed on first try for my practical test and got great pointers throughout. I would say take your time with lessons and get very comfortable with driving as the test could be nerve wracking otherwise.
Hugeee shoutouts to Ryane, Scott, Carrie, Leroy, and Sandra, they are all very knowledgeable, patient, and good at giving direction. Special thanks to Jenny too, always on top of getting me lessons when there are cancellations and a delight overall. (12/9/2022)
I didn't have a car and i was comfortable driving and wanted to just get some refresher of the driving test rules. So, i opted for the service which would have a pick up and drop facility with a car to use for my driving test. It was a really seamless experience. Scott was the instructor who came right on time and gave me tips before the driving test. I ended up passing on my first attempt. Would definitely recommend it for anyone who's new to the Bay Area and wants to get a Driver's license. (9/22/2022)
Go Back: Our Driving Instructors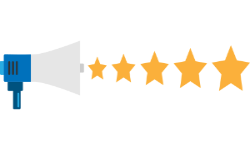 SUBMIT A REVIEW for Driving Instructor Scott
We value our student's feedback and appreciate any insights you may have concerning your experience at our driving school. We work really hard to provide the best experience for our customers and are always looking for ways to improve. If you have any feedback please feel free to leave a review abo