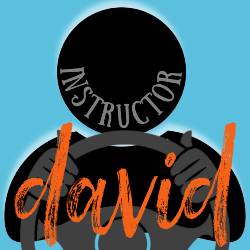 Academy Driving Instructor David
Instructor David is now one of our most seasoned professionally licensed driving instructor that joined us back in 2019. David is currently a full-time student studying Computer Science at San Jose State University. He has additionally attended courses at Skyline College in San Bruno. He comes to us with over 5 years of customer service experience with major nation-wide retailers. In his professional experience, David has provided consulting and training to both clients and co-workers. He is also a free-lance professional photographer. 

He grew up in the Bay Area and is a graduate of South San Francisco High School, thus making him highly familiar with Bay Area roadways. Our students are enjoying his youthful insights for training and find him to be positive, a detailed communicator, and very dependable. 
Go Back: Our Driving Instructors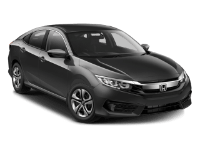 RECENT REVIEWS for Driving Instructor David
5.0 out of 5 stars (based on 9 reviews)
After 10 years, I finally got my license! Thank you to my instructors Teresa and David for giving me the knowledge and confidence that I needed to overcome my BIG fear of driving. Although it took me 3 times to pass, I know I'm a better and safer driver thanks to Bay Area Driving Academy. (6/27/2023)
I'm so grateful to the team at Bay Area Driving Academy for helping me develop my driving skills and confidence. I had several instructors (Carrie, David, Leroy, Ryane and Scott), each of whom was patient and thoughtful. They provided me with actionable feedback for my behind-the-wheel test, as well as practical advice to help me be a safe and confident driver after passing the test.
Whether you're a first-time driver like me or just someone who's not very confident navigating the Bay Area roads, I highly recommend Bay Area Driving Academy.
Thank you so, so much, everyone! (5/10/2023)
I did the test day assist course with David and he was extremely helpful! I passed on the first try thanks to his useful feedback.
Thank you! (2/9/2023)
David was a great instructor. He was very patient in correcting my mistakes and helped me pass my test first try. (11/29/2022)
I've been putting off learning to drive for longer than I should've, but I was finally in a place to overcome my anxiety with driving. I took 4 lessons as well as the test day assist with David. My experience with David was all I could've asked for. He's attentive, calm, and gives great feedback through out the lessons. I was so nervous starting out but he definitely eased my nerves as time went on. I managed to pass my driving test the first time around. I couldn't be more appreciative to David and the ease of working with him during my driving journey. Thank you so much! (1/13/2022)
Go Back: Our Driving Instructors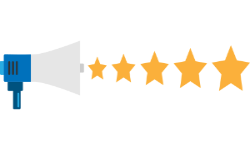 SUBMIT A REVIEW for Driving Instructor David
We value our student's feedback and appreciate any insights you may have concerning your experience at our driving school. We work really hard to provide the best experience for our customers and are always looking for ways to improve. If you have any feedback please feel free to leave a review above and let us know how we did.