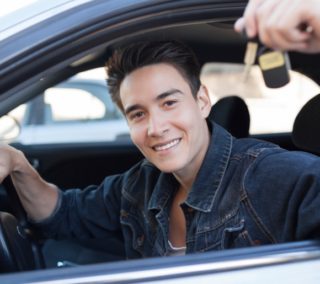 Our payment policy:
Bay Area Driving Academy is committed to your success and journey in driving. We believe you should get what you pay for and you should be able to pay as you go. The philosophy to change the industry is our guiding reason for our payment system. We believe we offer the best services and education possible and you only pay when you receive these amazing services.
We have a simple pricing system – ONE PRICE for all behind-the-wheel lesson types. Whether you choose 1 or 10 lessons, it is simply $138.00 per lesson.
For our online courses – you will pay online during the enrollment process for one of the three courses (driver education, mature driver safety, and traffic school). Our secure online payment system accepts all major credit cards. After which you will be able to start accessing your online lesson immediately and at your leisure.
For our in-car behind-the-wheel training lessons, we collect payment upon the start of each lesson. We are on a pay-as-you-go system. We accept cash, check, and credit cards. Please note: if paying by credit card – you must pay online prior to lesson. You can pay with credit card when scheduling or anytime prior to the start of the lesson via the confirmation email you will received upon setting your lesson online.
If you are not satisfied with your purchase, please contact us by phone or email. You may request a return or credit within 30 days of the receipt of the service for purchase of any online courses or prepaid lesson. In-car behind-the-wheel driving lessons already attended may not be returned for refund or exchange under any circumstances unless stated otherwise during time of purchase.
If you need to cancel any lessons scheduled, we do require 24 hours notice in order to avoid a $100.00 charge for the missed time. As long as we have 24 hours or more, we can certainly reschedule without charge.
SCHEDULE NOW
with our online appointment system:
Have Questions? Rather schedule with a person?
Simply email us for quickest response:

Kindly provide your (1) name, (2) contact information and (3) if you're interested in our TEEN or ADULT program. Soon after, within one business day, one of our friendly customer service agents will assist you with information and scheduling.