2 Hour Lesson / $138.00
Our Test Day Course is all inclusive lesson for the big day: your drive test. The 2-hour course includes the certified instructor accompanying you to the DMV drive test.
So are you ready for your drive test, but don't own a vehicle? Maybe taking lessons and feeling comfortable in the car used for training? We are more than happy to accommodate you with the use of one of our vehicles for your test day, as well as an instructor escort.
The student will have to schedule the test appointment directly with the California DMV, and it would need to be for one of the first three appointment times (8:00 am / 8:15 am / 8:30 am).  We can only provide service to the following DMV locations:
(South Bay) Santa Clara, San Jose, or Los Gatos
(North Bay) Redwood City 
We would need to schedule a 7:30 am pickup time on our calendar, as to ensure we are at the DMV office in time. We would be unable to take the student for a test time any later than 8:30 am as our instructors are unable to wait for any possible delays at the DMV.
Each appointment is 2 hours, and we provide pick up and drop off at any location that works best for the student, as long as you are local within the areas we serve. We use automatic Honda Civic Hybrids, and each car has an extra brake and mirror for the instructor. We also have full insurance coverage on our vehicles, so our students are covered during the time they are with us for each lesson.
The package will include the following: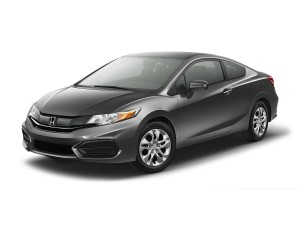 SCHEDULE NOW
with our online appointment system:
[Palo Alto, Stanford, Los Altos, Los Altos Hills, Mountain View, Sunnyvale, Cupertino, Saratoga, Santa Clara, San Jose]
[Menlo Park, Atherton, Woodside, Redwood City, San Carlos, Belmont, Foster City, San Mateo]
Have Questions? Rather schedule with a person?
Simply email us for quickest response:

Kindly provide your (1) name, (2) contact information and (3) if you're interested in our TEEN or ADULT program. One of our friendly customer service agents will assist you with information and scheduling as soon as possible.