Hassell has over seven years of driving instructor experience. Since 2011, he has taught well over 4,000 hours to hundreds of teens and adults throughout the Bay Area. Hassell grew up in the Willow Glen area of San Jose and attended UC Santa Cruz, studying in American Latino Studies. Jack of all trades, Hassell has excelled in many fields and passions including working in IT, as a freelance writer, and photographer. A passionate trainer with strong empathy and a specialty in working with students who have anxiety driving. Hassell is also bilingual and fluent in Spanish.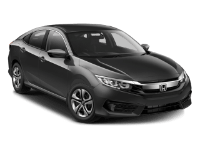 RECENT REVIEWS for Driving Instructor Hassell
5 out of 5 stars (based on 18 reviews)
My daughter received 3 lessons from Hassell. He was very helpful and patient to both her and me, always checking with me if there was something that I felt she needed extra work on and being a good resource for me to ask questions about how to teach driving. She passed the DMV test the first time.
My only concern was their advice to stop way before the crosswalk as it would sometimes confuse other drivers in the intersection. When I asked why they did this, it was in direct response to some previous students failing their test due to someone at the local DMV wanting to see this driving behavior. Since their goal was not just to create good safe drivers, but also ones that could easily pass the test, they do that. (3/2/2019)
Went from zero to driving license with the help of BADA. I never learnt to drive before because the places that I used to live in before didn't really require a car. But you really need a car in the Bay Area. I chose BADA mostly through scouring of reviews on yelp. I've had classes with Erin, Armenia, Hassell, Carrie, and Amelia. In my first few classes (I had a few classes with Driversed, so I did have some experience), Erin helped me get comfortable with driving in general and we also did some mountainside driving as well as freeway driving. She kept reminding me on speed limits and helped me considerably with lane changes on the freeway. Armenia is very particular about accuracy and she will pinpoint whenever you make a mistake. This really aided me in maintaining speed limits and getting better at backing. She also took a lot of mock tests before my first test (which I unfortunately didn't pass (I made a wrong turn and stopped in the middle due in part to the morning sun glare which I hadn't experienced before)).
I started my second round of classes with Carrie to fix the mistakes made in the first test. She took me around the vicinity of the test location to fix some of my errors such as bad left turning lane turns, slowing down on turns in general, and not looking through any intersections you pass. Hassell re-iterated on some of these errors and helped improve my turns with some mountainside driving as well as paying attention to the pedestrians during residential driving. He is one of the best instructors of the school though he can be a little overwhelming at the start. Later on, he sent me numerous references and videos, to further my understanding of different dangerous situations and how not to get into them. I worked on slow turns with Amelia even more and we practiced a lot of turns which really helped in the end. After all these classes and practice, I finally passed my 2nd test and am now waiting for my permanent driving license in the mail. Thank you so much BADA!! (3/16/2019)
Hassell was super awesome, I felt comfortable the whole time and learned everything I needed! He clearly has experience and is very cool headed, the perfect temperament for someone who has to get in a car with someone who's never driven before behind the wheel on a daily basis! The customer service was also good, when I had to cancel a lesson last minute due to a family emergency they were very accommodating! Would 100% recommend Hassell and Bay Area Driving Academy! 1/3/2019
My son took a pre test driving lesson with Hassell and I have to say because of him he passed with flying colors. Cannot say enough about Hassell very friendly and very informative made my son feel so comfortable and gave him a lot of pointers of what not to do and what he should do during his test and while driving on his own. Thank You so much Hassell if you need an instructor this is the guy for you!!!! 12/11/2018
I signed up for an international relocation course. I found the course to be valuable, and Hassell, the driving instructor provided concise, clear, and helpful feedback to prepare for the California practical test. I have now passed the exam and have a California license. Thanks! 12/9/2018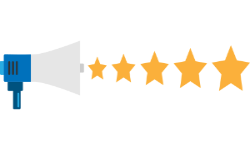 SUBMIT A REVIEW for Driving Instructor Hassell
We value our student's feedback and appreciate any insights you may have concerning your experience at our driving school. We work really hard to provide the best experience for our customers and are always looking for ways to improve. If you have any feedback please feel free to leave a review above and let us know how we did.
Go Back: Our Driving Instructors