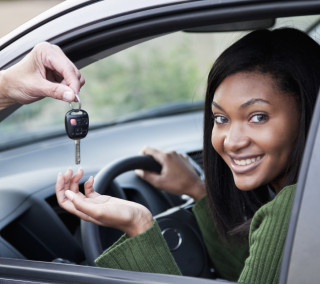 Adults: who are age 18 years or older
Your journey to obtaining driver license starts here at Bay Area Driving Academy. Many adults decide to learn to drive later in life. Whether you're just turning 18 or celebrating your 80th birthday – learning to drive can be scary and exciting all at the same time. If you're an adult seeking a California driver's license – Bay Area Driving Academy is here to help! The good news – the process for adults is much simpler than for teenagers.
---
To obtain a California Driver's License: California DMV requires for all adults 18+ years old the following:
 Submit driver license application to California DMV and pay licensing fees.
 Pass the California DMV written exam (you will then received a learner's permit).
 Pass the California DMV driving exam.

---
ONLINE DRIVER EDUCATION COURSE: 
Although adults are not required by California DMV to take a driver education course; adults do have to pass a DMV written exam. Bay Area Driving Academy Online Driver Education Course can help prepare you for the written examination. Our comprehensive online course will cover California DMV handbook information and laws ensuring you complete driver's education.
Please click on:
On-Line Driver Education Course for more information on how to sign up.
Complete the course and submit your application and fees to California DMV. Schedule and pass your California DMV written exam. Once you have passed your written exam and have your learner's permit, please kindly return to Bay Area Driving Academy so we can schedule your Behind-the Wheel Training lesson.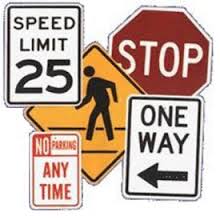 ---
Adults are not required to take any specific amount of in-car driver's training, however, California DMV requires all adults to pass a driving exam to obtain a California driver's license. Bay Area Driving Academy provides a comprehensive top quality Behind-the-Wheel Training Program to meet all DMV requirements and  to fully prepare students for their driving test.
Industry veteran, Carrie Lampman, personally developed and reviewed our state-of-the-art program to not only cover the basics of driving but includes driver readiness/alertness, safety checks, basic car maintenance, freeway training, and much more.
You can also choose any course that best suites your personal needs. Click here to review all available courses. Click here to Schedule a Lesson!
SCHEDULE NOW
with our online appointment system:
Have Questions? Rather schedule with a person?
Simply email us for quickest response:

Kindly provide your (1) name, (2) contact information and (3) if you're interested in our TEEN or ADULT program. Soon after, within one business day, one of our friendly customer service agents will assist you with information and scheduling.
---