3 – 2 Hour Lesson / $414.00
Our program will assist you in your journey of getting your license while ensuring you a safe and comfortable learning environment. We know learning to drive for the first time is a milestone for any teen. Almost a rite of passage. The freedom and independence that driving provides is an unique experience. Imagine exploring your world through road and day trips or being able to drive your date to prom – the possibilities are endless. Let us be your partner and coach as we start your journey together…
Carrie Lampman, our CEO/Head Instructor, developed and designed our modern and comprehensive behind-the-wheel training program. Carrie has over 14 years of experience and expertise in the field of education/training. Her program ensures you are receiving safe, fun and enriching lessons. All of our instructors were personally vetted, hired and trained by Carrie and all follow her comprehensive training program and style for consistency and reliability.
Required 6 hours of Driver Training – broken out into three (3) 2 hour lessons
Curriculum will cover:
Pick-up/drop-off from home, school, or anywhere most convenient for student and family, as long as it is within our service area
Certificate of Completion of Driver Training (required to obtain prior to DMV road exam) will be provide immediately upon completion of the 6 hour program
Each appointment is a full 2 hours of in-car instruction. We use automatic Honda Civic Hybrids, and each car has an extra brake and mirror for the instructor. We also have full insurance coverage on our vehicles, so our students are covered during the time they are with us for each lesson.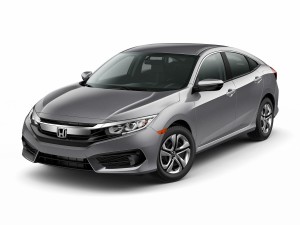 SCHEDULING
For scheduling, we like to schedule the first two lessons within a few weeks of each other. This gives time after the first lesson for the student to have a little practice with the parents on what they've learned thus far before we see them again, but without too much of a time lapse. The second lesson is a nice check-in to see how the students have progressed within those few weeks. The third lesson we recommend scheduling down the line a bit so the students have time to build their confidence behind-the-wheel. It is during the third lesson where we typically cover freeway as well. We are not rigid to the scheduling, however this is our suggestion.
We highly recommend all students to schedule at-least your first-two lessons right away to ensure optimal scheduling.
Most of our TEEN lessons offered during the weekday afternoons and weekends are "piggy-back" with another student. This is where we end a scheduled appointment at the home of the next student being instructed. The next student will therefore drive the previous student home. We never piggy-back lessons with adult students.
We also have private one-on-one lessons limited to either certain instructors and weekday morning appointments only. Please email our office for more information.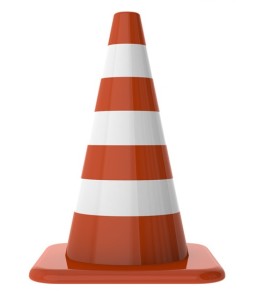 TUITION/PAYMENT
Simple pricing – one price for all lesson types. Whether you choose 1 or 10 lessons – it is simply $138.00 per lesson. For our in-car training lessons, we collect payment upon the start of each lesson. We accept cash, check, and credit/debit cards. You can pay with credit/debit card online at anytime.
Please Note:
We require all students to have their permit in-hand before enrolling and scheduling for our in-car behind-the-wheel driving lessons. Please have your learner permit information ready when enrolling.
If you do not have your permit as yet, please complete the required 30 hours driver education class first and then pass a knowledge exam at DMV office to obtain one. Bay Area Driving Academy is happy to offer our online teen driver education course. Click here for more information.
Additional Information:
CA DMV Teen Requirements for C Class Driver License
SCHEDULE NOW
with our online appointment system:
Have Questions? Rather schedule with a person?
Simply email us for quickest response:

Kindly provide your (1) name, (2) contact information and (3) if you're interested in our TEEN or ADULT program. One of our friendly customer service agents will assist you with information and scheduling as soon as possible.