Bay Area Driving Academy's commitment to excellence and in being an industry leader ensures you are getting the VERY BEST driving instructors available in San Francisco Bay Area. Our instructors are hand selected by our very own CEO/Head Instructor Carrie Lampman through a highly vetted process to ensure the highest level of knowledge-ability and professionalism. All of our instructors exceed DMV standards and possess a current California State Driving Instructor License.
Our top-notch instructors all possess the following qualifications:
"Educator" Personality – all instructors are highly patient, friendly and encouraging
Completed a 60 hour California DMV licensed driving instructor training program along with passing and obtaining a California DMV Driving Instructor License (with required additional hours of training and renewal every 3 years).
Completed 12+ hour Program Objectives: Training of Positive Reinforcement and Coaching Techniques as developed by our CEO/Head Instructor Carrie Lampman (8 plus year industry veteran)
DMV Requirement
Possess thorough knowledge of California traffic laws and DMV handbook
Possess sharp observational skills, basic knowledge of car mechanics, and understanding Bay Area driving culture
Possess clear and strong communication skills
Meet Our Instructors:
CEO/Head Instructor
CEO/Head Instructor Carrie has over 14 years of experience and expertise in the field of education and training. She has developed a rich knowledge base from years training in various technology and driver education companies. Her exemplary career has made her one of the top-rated driving instructors in Silicon Valley with over a hundred recommended 5-star reviews across various top review sites. Well respected in the Silicon Valley, she is widely considered one of the best driver education and training experts.
Lead Academy Instructor
Teresa heads and assists in managing our North Bay service areas. A 10-plus year driving instructor veteran, Teresa has literally taught thousands of teens and adults students throughout the Bay Area. Along with Carrie, Teresa is our resident expert in all things driver training - she has taught students with all various skill levels, ages, and obstacles. Highly skilled, patient and friendly as evident in her 15+ 5-Star Yelp reviews. Teresa is our most experienced instructor - providing top training and education.
Academy Driving Instructor
Academy Driving Instructor Luis has a strong background in service and technical fields. He has over 30 years of experience in Semiconductor industry - providing technical support and service for various Silicon Valley firms. As a field engineer and service technician - Luis has provided extensive training to numerous employees and customers over the course of his amazing career. Luis is professional, detailed, and patient. Luis is also fluent in Spanish.
Academy Driving Instructor
Academy Driving Instructor Tony was a former Deputy Sheriff for San Francisco County. Including his education in criminal justice, training as a Cadet in Police Academy and his extensive knowledge of traffic laws and safety - Tony brings a unique perspective to our team of instructors. He has also obtained numerous certifications and technical skills including CPR, emergency vehicle operations, and instructor license.
Academy Driving Instructor
Academy Driving Instructor Vanessa is our newest team-member and State-licensed driving instructor. Vanessa comes to us with over 7 solid years of safe driving and customer service experience. As a current San Jose State student finishing up her degree in Business, Vanessa brings a youthful outlook to our training program. A confident and skillful driver - Vanessa helps with insights on improving our overall program to our students. She keeps our training contemporary, fun and engaging.
Academy Driving Instructor
Academy Driving Instructor Erin comes to us with 16 years of teaching experience in various capacities including classroom and driver training. A background in education and child development, Erin has been a state-licensed driving instructor for 5+ years earning over 35 five-star Yelp Reviews. Patient, hard-working, and knowledgeable are frequently used to describe Erin's talent as an amazing educator.
For current reviews, visit:
Our pledge to you – always provide top-level customer service and the highest level of driver training and education. Personal one-on-one in-car driving lessons that are a cut above the competition!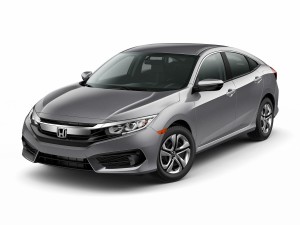 SCHEDULE NOW
with our online appointment system:
[Palo Alto, Stanford, Los Altos, Los Altos Hills, Mountain View, Sunnyvale, Cupertino, Saratoga, Santa Clara, San Jose]
[Menlo Park, Atherton, Woodside, Redwood City, San Carlos, Belmont, Foster City, San Mateo]
Have Questions? Rather schedule with a person?
Simply email us for quickest response:

Kindly provide your (1) name, (2) contact information and (3) if you're interested in our TEEN or ADULT program. One of our friendly customer service agents will assist you with information and scheduling as soon as possible.