Our comprehensive Adult Driving Academy Program for beginners will get you licensed and on the road – ready to go! Whatever your age – 18 or 82 – we can help you get licensed. Many of our students take a detour to a driver license. We understand that learning to drive is both exciting and scary experience. Rest assured, we hired only top-notch instructors who have the right "educator" personality to be your coach and mentor during the process. Let's start this journey together!
Carrie Lampman, CEO/Head Instructor, designed our modern, comprehensive behind-the-wheel training program. Her program ensures you are receiving a safe, fun and enriching lesson. All instructors were vetted, hired and trained by Carrie and follow her training and program for consistency.
Three (3) 2-hour lessons will cover the following:
Pick-up/drop-off from home, work, or anywhere most convenient for the student, as long as it is within our service area
Students receive our 5-Core Competencies assessment and evaluation course review after each lesson
All of our adult lessons are private one-on-one only
Each appointment is a full 2 hours of in-car instruction. We use automatic Honda Civic Hybrids, and each car has an extra brake and mirror for the instructor. We also have full insurance coverage on our vehicles, so our students are covered during the time they are with us for each lesson.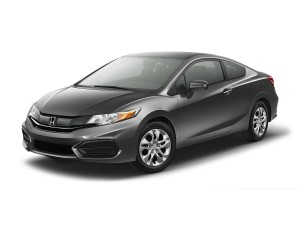 All students are required to have either a California permit or valid driver license for scheduling and attending our in-car driving courses.  If you have a license that is still valid from another state or country, this would be acceptable as well. If you do not have a valid permit/license and would like to schedule a lesson, please email us with permit test date to info@bayareadrivingacademy.com.
Additional Information:
CA DMV Adult Requirements for C Class Driver License
SCHEDULE NOW
with our online appointment system:
[Palo Alto, Stanford, Los Altos, Los Altos Hills, Mountain View, Sunnyvale, Cupertino, Saratoga, Santa Clara, San Jose]
[Menlo Park, Atherton, Woodside, Redwood City, San Carlos, Belmont, Foster City, San Mateo]
Have Questions? Rather schedule with a person?
Simply email us for quickest response:

Kindly provide your (1) name, (2) contact information and (3) if you're interested in our TEEN or ADULT program. One of our friendly customer service agents will assist you with information and scheduling as soon as possible.